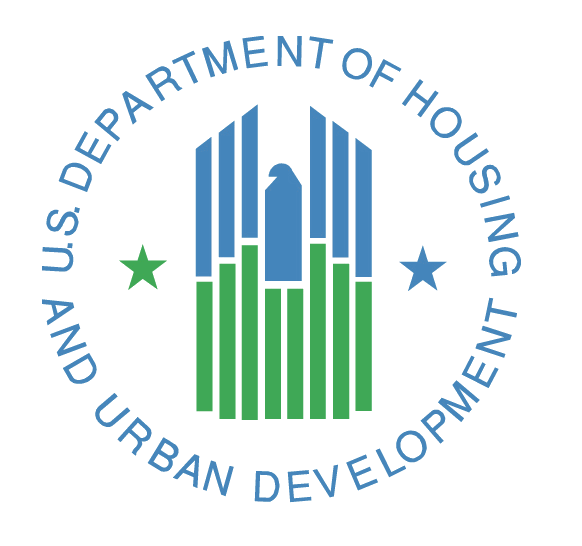 Overview
Launched in 2012, the HUD Exchange website, 
hudexchange.info
 is home to an extensive library of information, resources and services for customers of the United States Department of Housing and Urban Development, or HUD. The site is the online presence for the Community Compass initiative, as well as the primary method for HUD's customers to get resources for grants, request guidance, and to conduct required steps in the grant process.
Since then the site had grown significantly but organically, and due to a "siloed" organizational structure, content became increasingly difficult or virtually impossible to find.
Solution
A great deal of research and analysis was required to uncover why users were not able to use the site as intended. I served as UX Architect/Lead for the following UX research activities that were performed between December 2014 and February 2015 to gain understanding of user behavior on the site, and the processes involved with production of the content:
Review of the content production process.
To understand how content is created and posted to the website, interviews were conducted with people responsible for various phases across the production cycle. This included content producers at HUD, content managers at ICF, and members of the development team.
User testing / focus group interviews.
To discover the goals and frustrations of HUD Exchange users, interviews were conducted with members of the site's target audiences, including Technical Assistance (TA) providers and grantees.
Analysis of search and web metrics.
Search logs and web analytics were examined to investigate user behavior patterns and identify gaps in content.
Review of previous analyses.
A review of existing analysis was conducted to gain an understanding of how the site has evolved, including reviewing previous user testing, usability reviews, and content inventories. 
Improve findability.
 Many users were struggling to find content on the site. This problem was evidenced by an analysis of emails sent through the
contact us
form, site search behavior, user interviews and user testing. The final content strategy describes the current state of HUD Exchange, and shows where bottlenecks and gaps exist. Using business and user experience techniques (e.g. content analysis, audience analysis, technical assessment and search analysis), the content strategy aimed to eliminate barriers that are preventing users from finding content. 
Increase Engagement.
For HUD Exchange to achieve its mission, it was necessary to increase awareness and engagement among its target audiences. This could only be achieved by using the website to tell the story and mission of HUD Exchange, thus increasing audience, leveraging partners, making content easy to share, and increasing mailing list subscriptions and social media interactions. Finally, it had to be mobile accessible.  
Establish well-defined governance and workflow processes.
 All implementation activities can include identifying and categorizing content types, metadata authoring, taxonomy building, making content recommendations, establishing standards, search optimization, style guide development, and governance planning.  
Plan for future growth.
 As HUD Exchange expands, it becomes a greater challenge to maintain consistency. In order for the site to meet users' expectations, there needed to be a production plan in place to guide content growth in a systematic and practical way.  
Make assignments and a road map for improvements.
 Analyzing the content development environment revealed which tasks need to be undertaken and to whom tasks should be assigned. These can include content development (plain language, writing for the web, taxonomy), information architecture (navigation, usability), front end development (interactivity), and back end technology (content management, search, performance optimization). Content strategy deliverables include prioritization and roadmap development for planning and implementing content. 
HUD Exchange Homepage - Desktop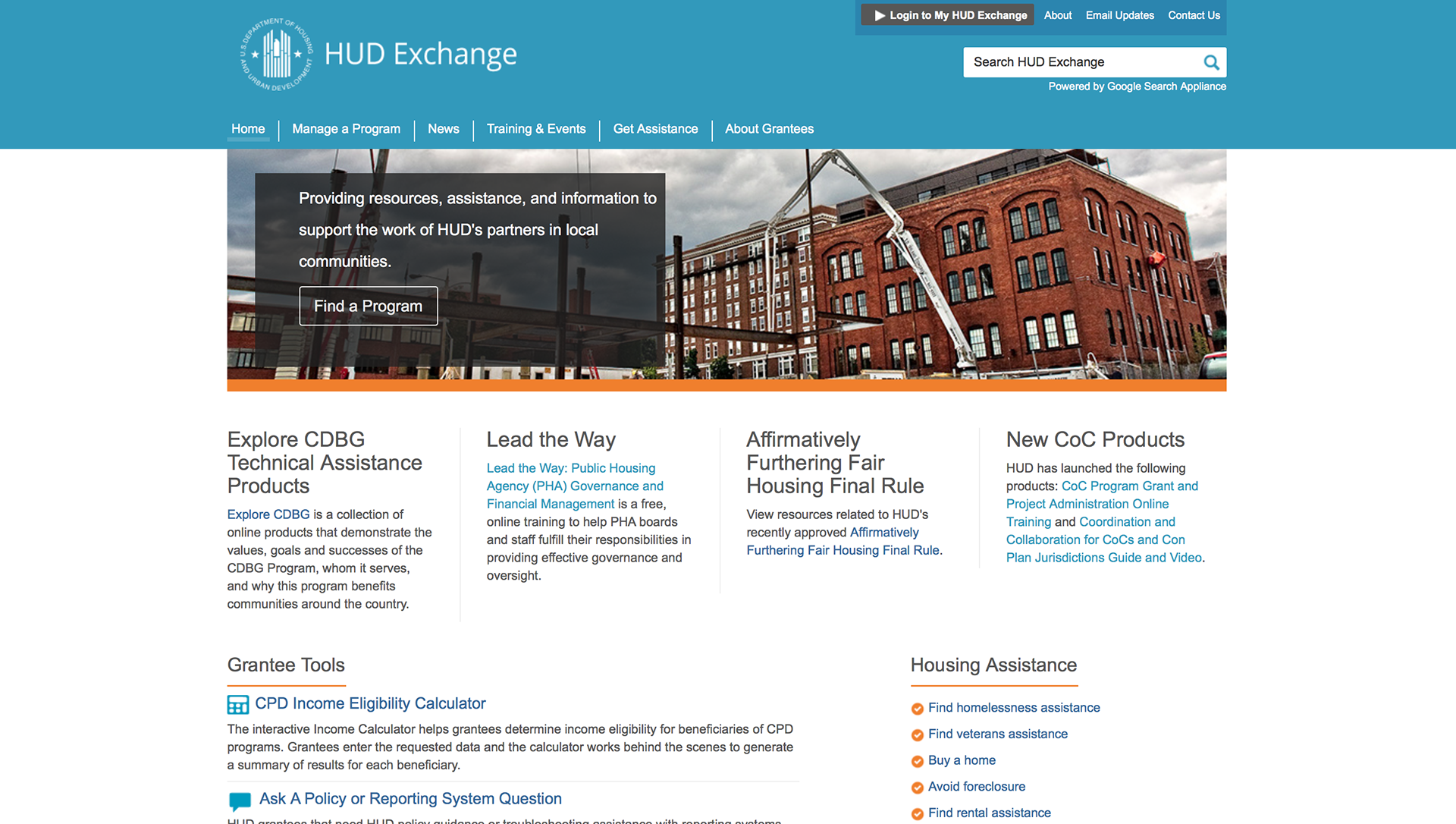 HUD Exchange Homepage - Tablet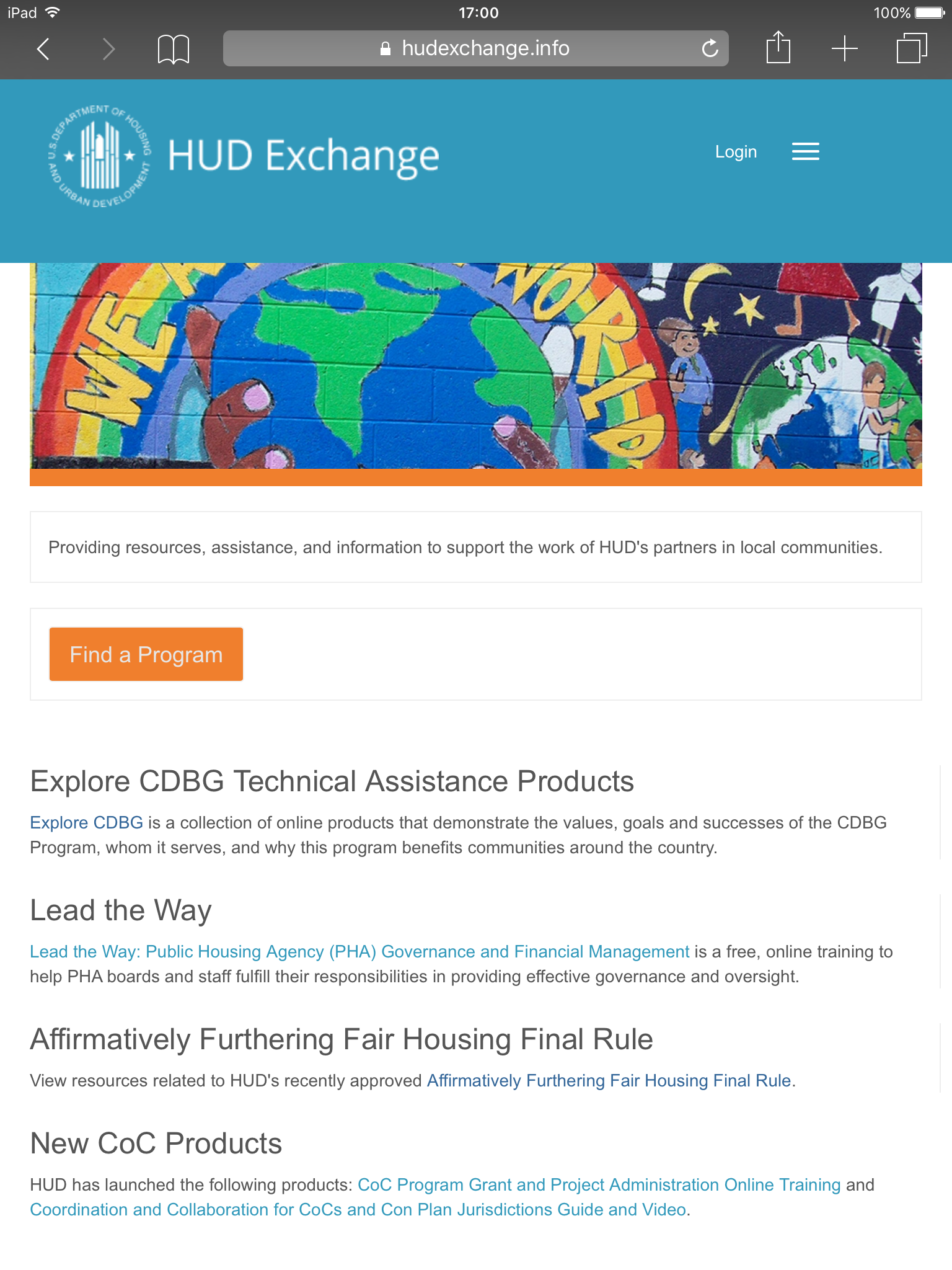 HUD Exchange Homepage - Mobile