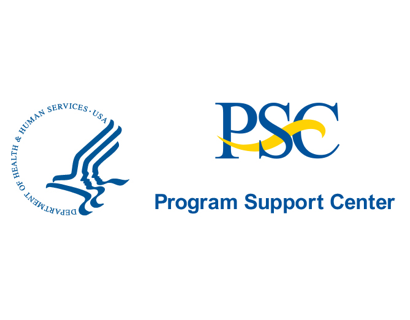 Overview
The Program Support Center (PSC) is a federal entity created in 1995 to provide a wide range of business services to agencies within the U.S. Department of Health and Human Services (HHS). The system used to promote and deliver business services was cumbersome and required a great deal of manual work for users as well as administrators. 
Solution
The new site was designed so that customers can view and manage the products and services they've purchased, as well as browse and shop for additional services. 
UX Activities and Deliverables
• Requirements Analysis
• Stakeholder Interviews
• Agile/Lean UX Sprints
• UX Workshop/Whiteboarding
• Process and User Flows
Note:
Below are screenshots for the Conference Tracking Application (CTA). This module was the first to be redesigned and would serve as the foundation for additional modules developed in future phases of the project.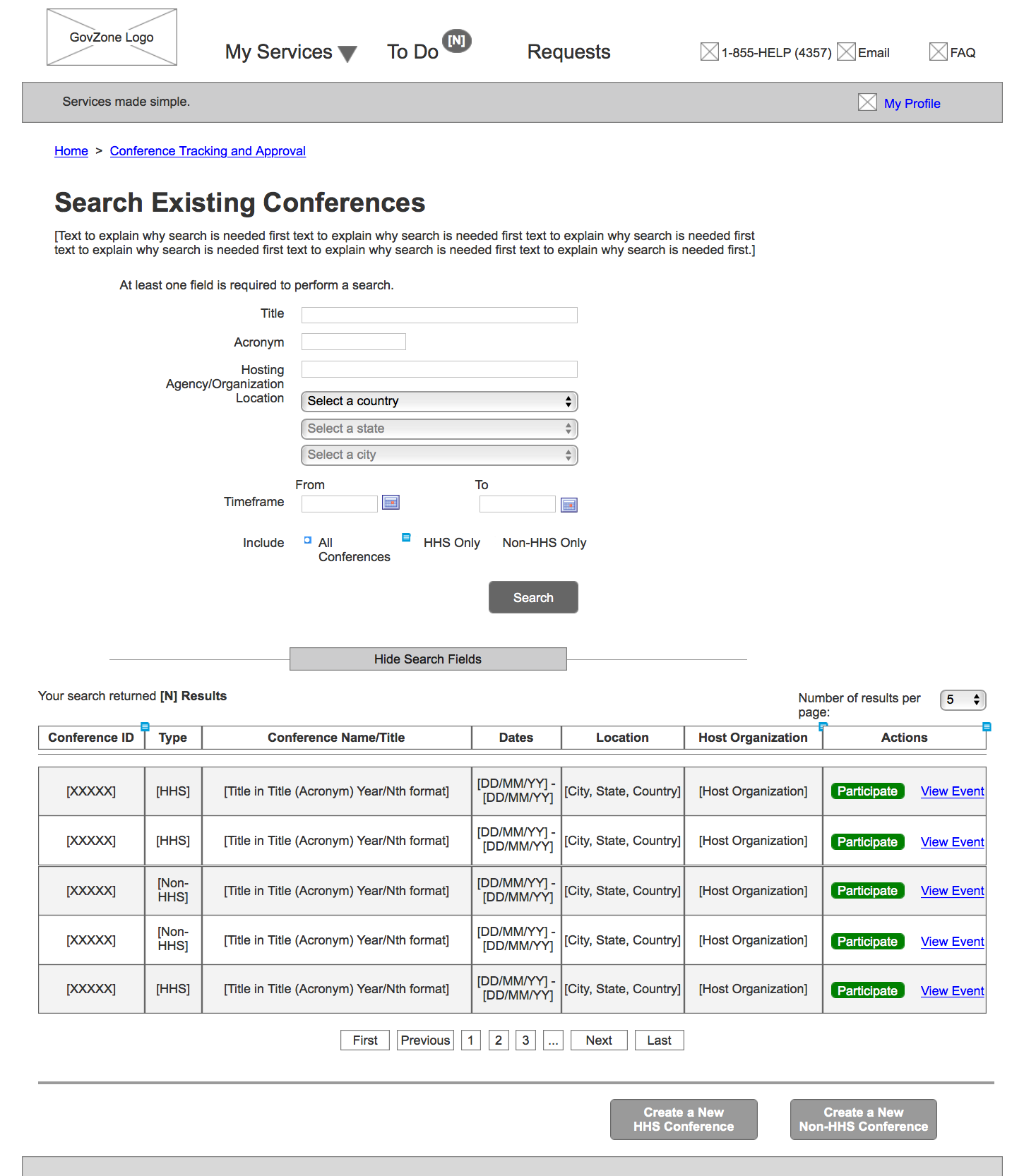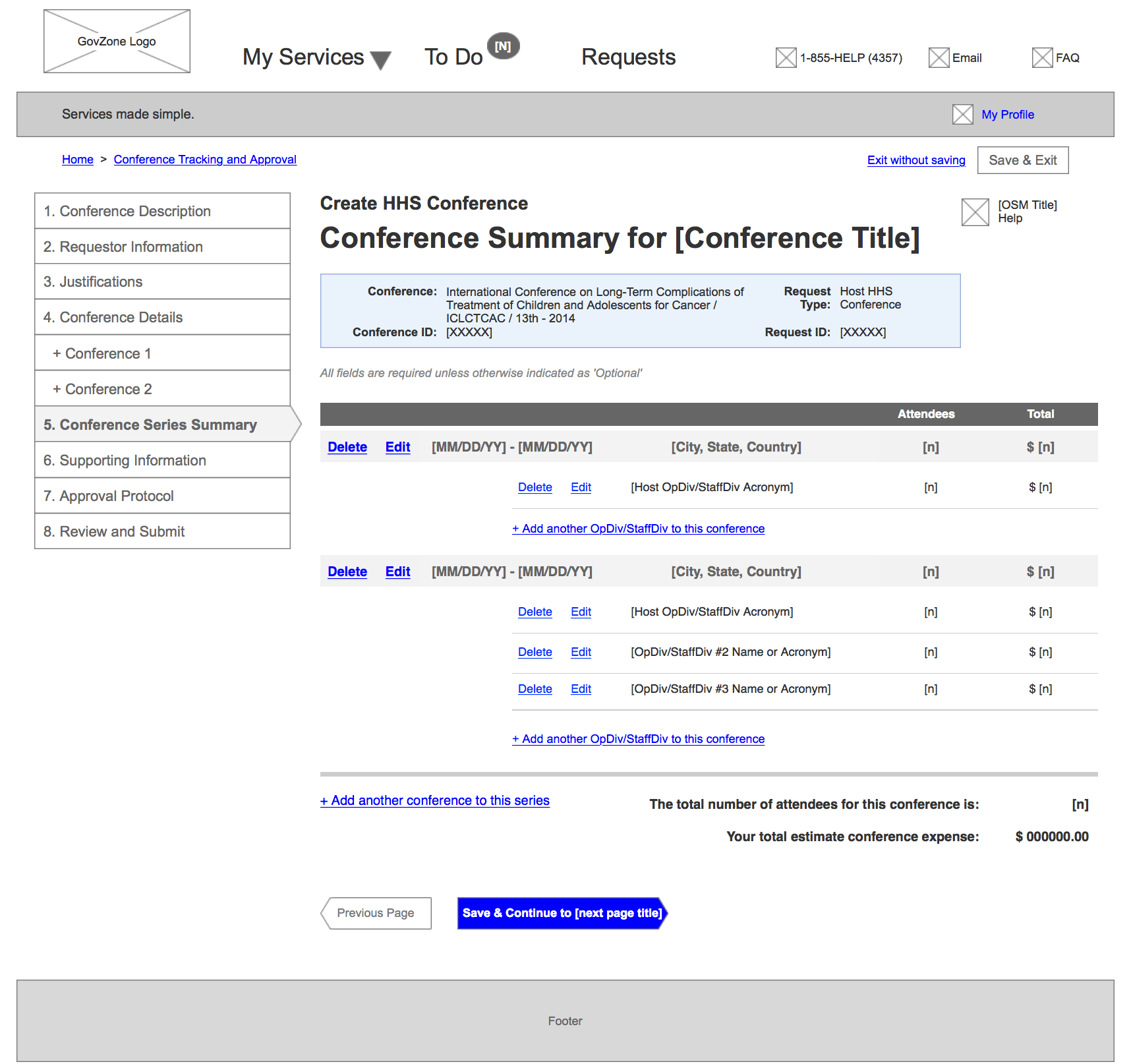 Review and Submit Page - A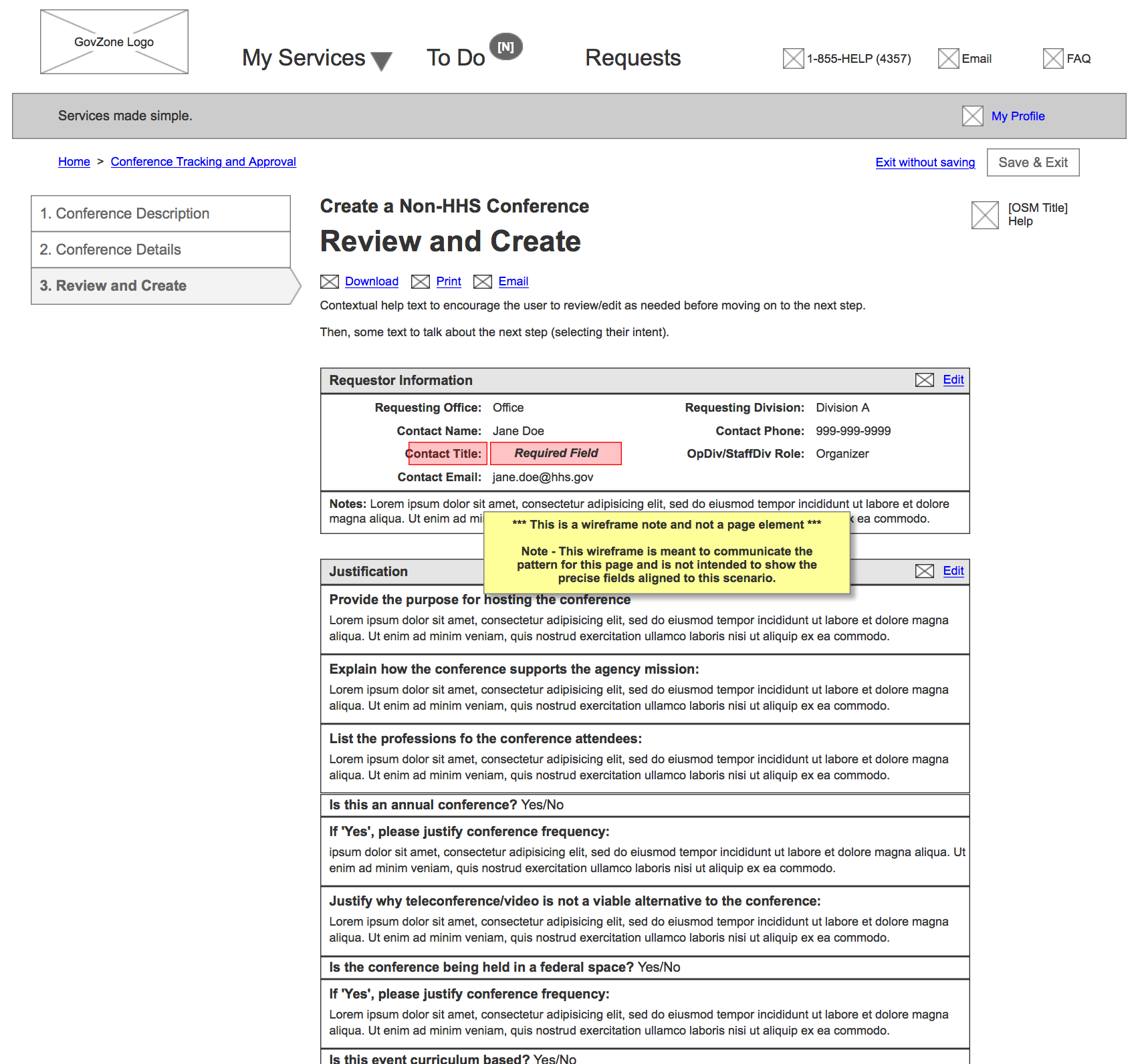 REVIEW AND SUBMIT PAGE - B